Ferntree Gully is fortunate to have a fleet of some of the best modern firefighting appliances available to CFA. Being in such an urban area we rely on having the latest equipped vehicles to cater to the vast range of emergencies in our community.
Ferntree Gully Pumper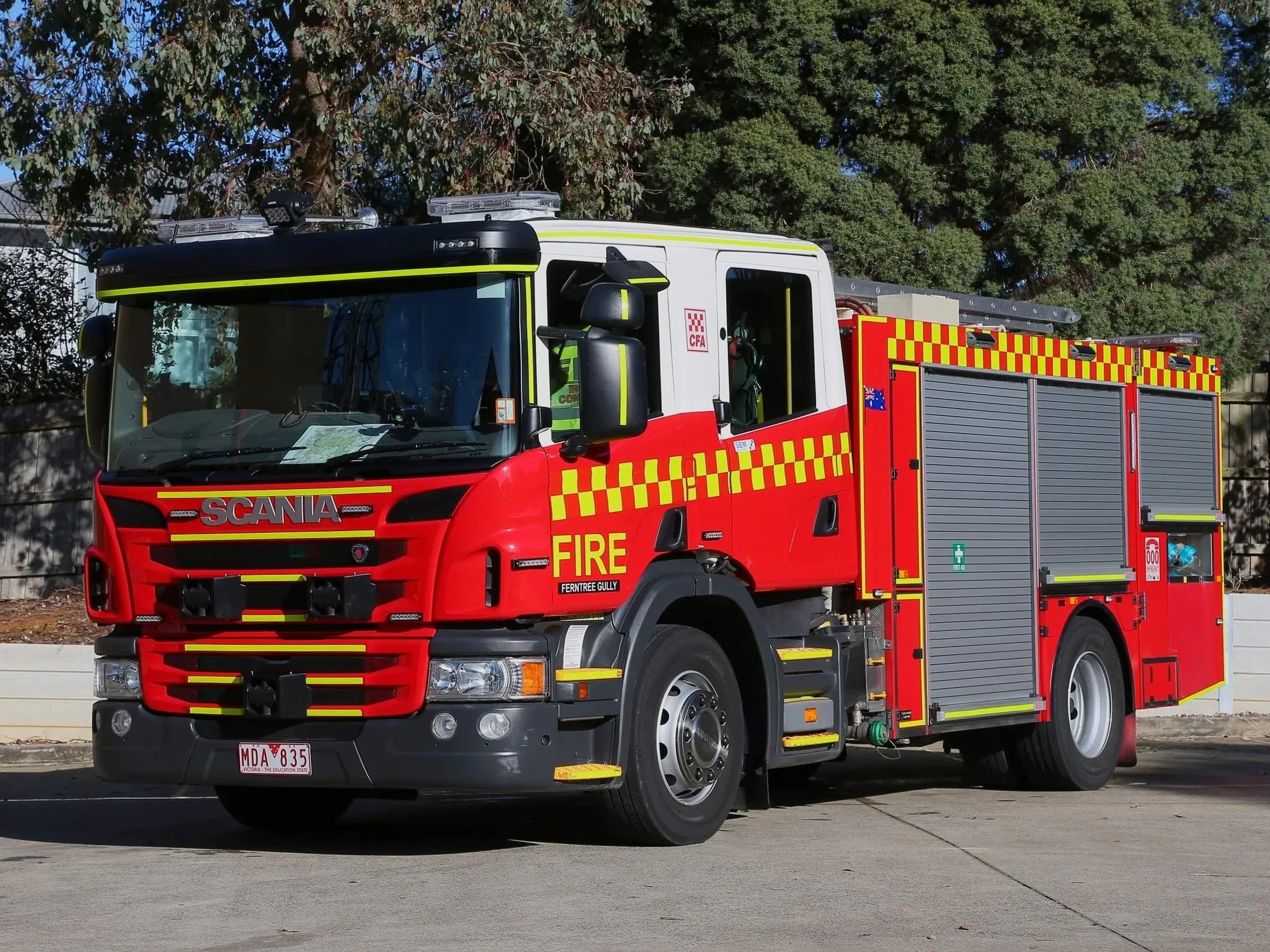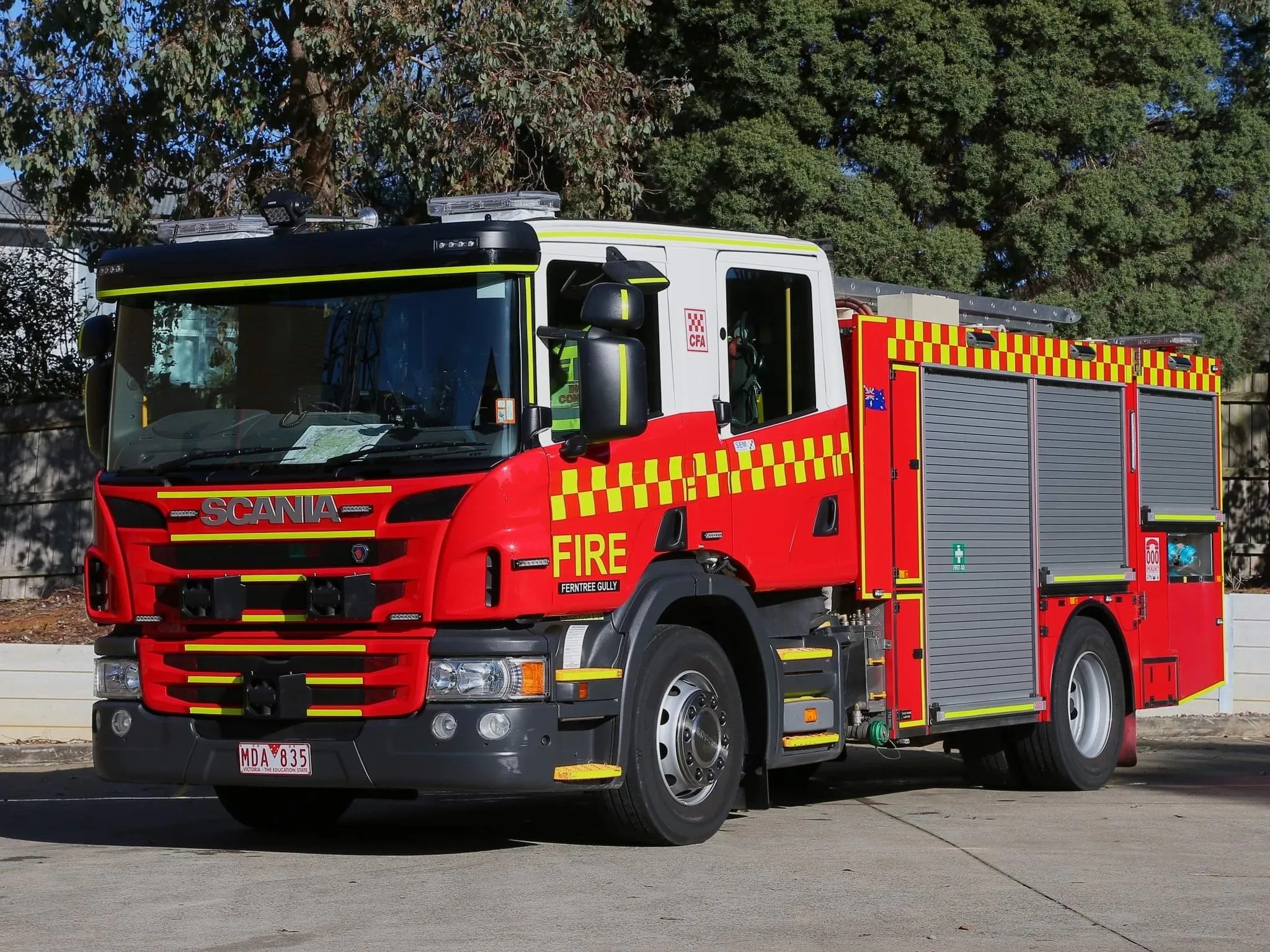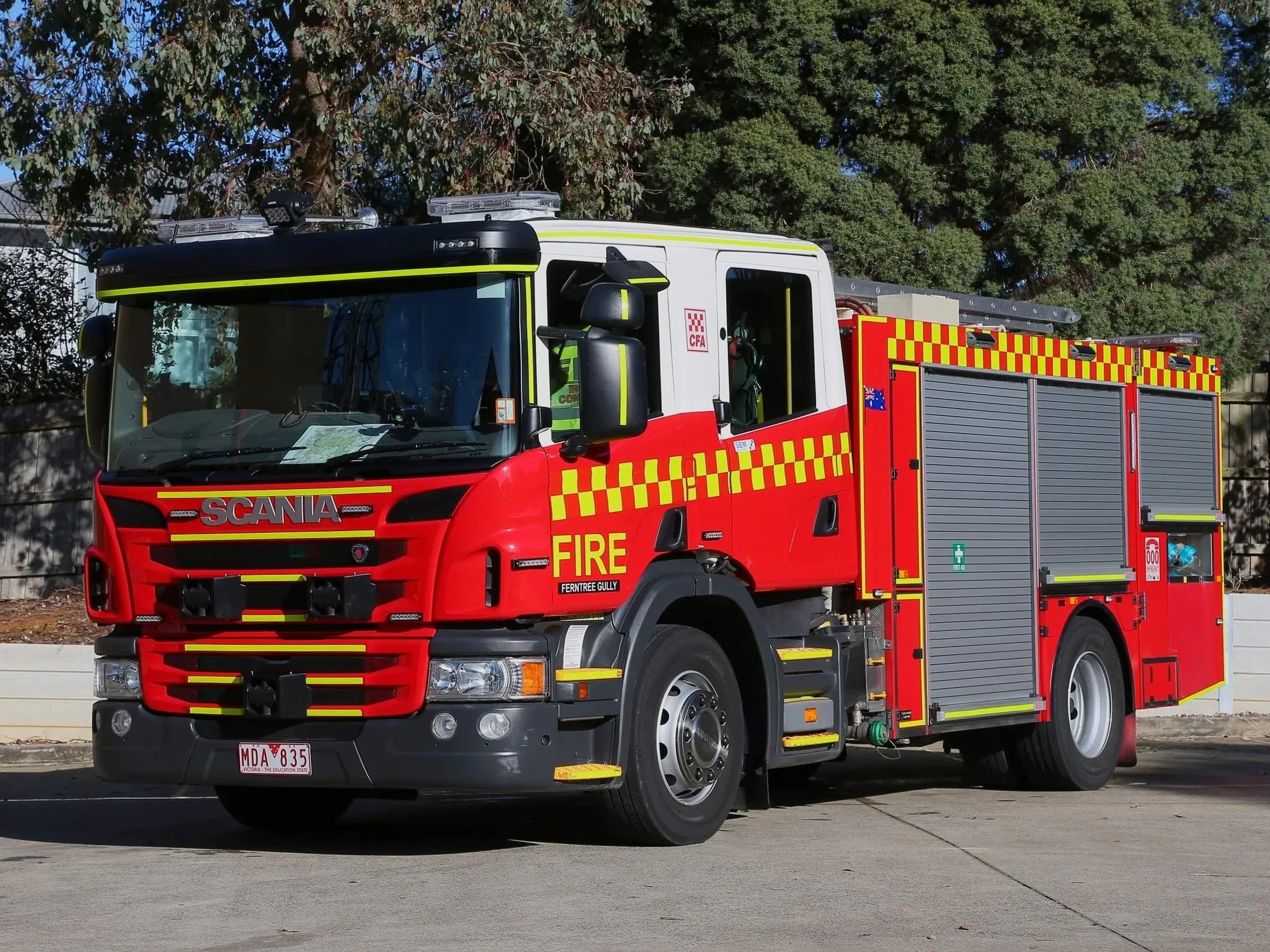 Ferntree Gully Pumper is our primary response truck for urban incidents. Equipped for structural firefighting, it has a large pump capable of delivering up to 4000LPM. It carries hose reels, breathing apparatus, ladders, forceable entry gear, a ventilation fan and many other tools.
Ferntree Gully Tanker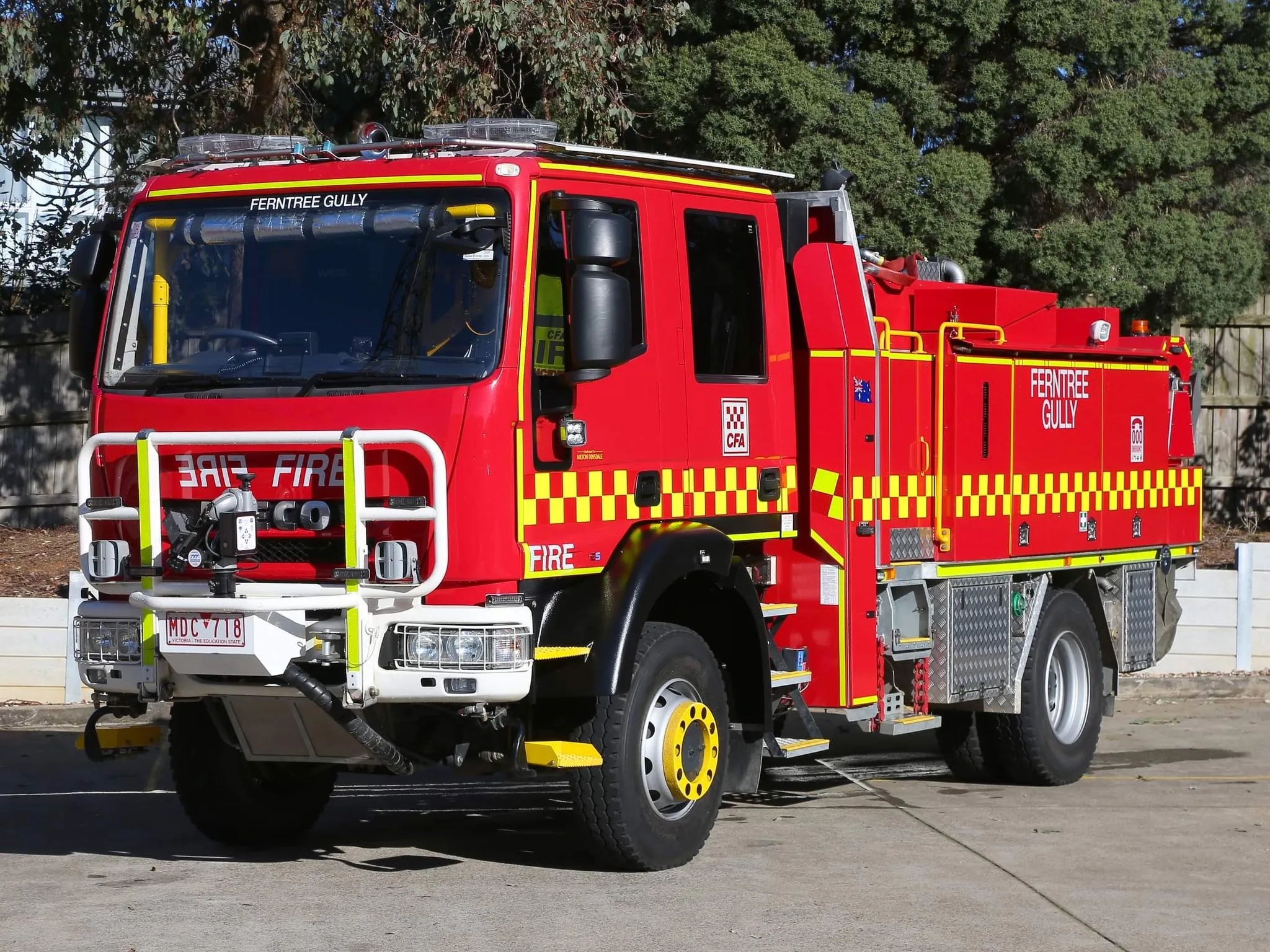 Dedicated to Milton Dinsdale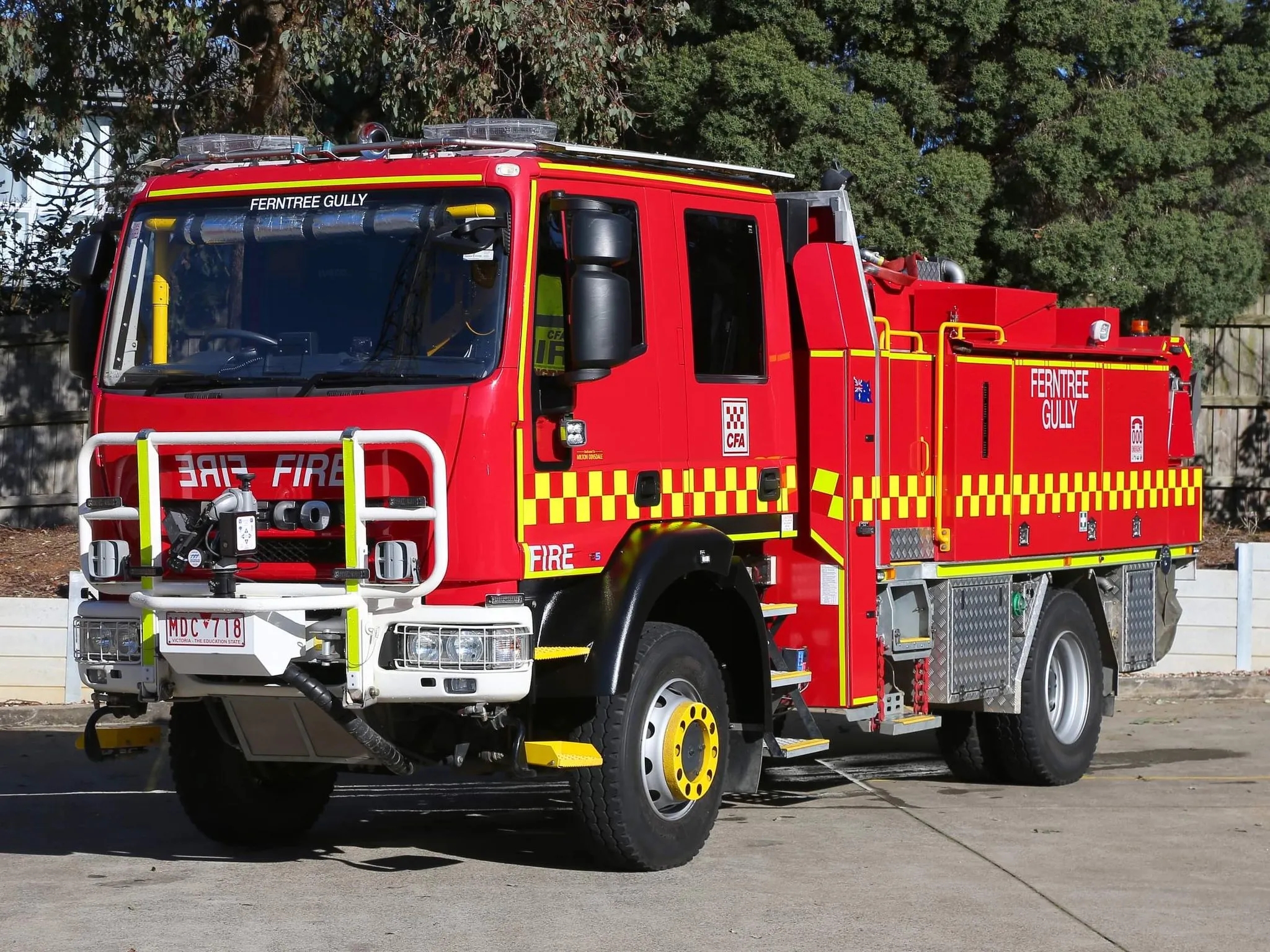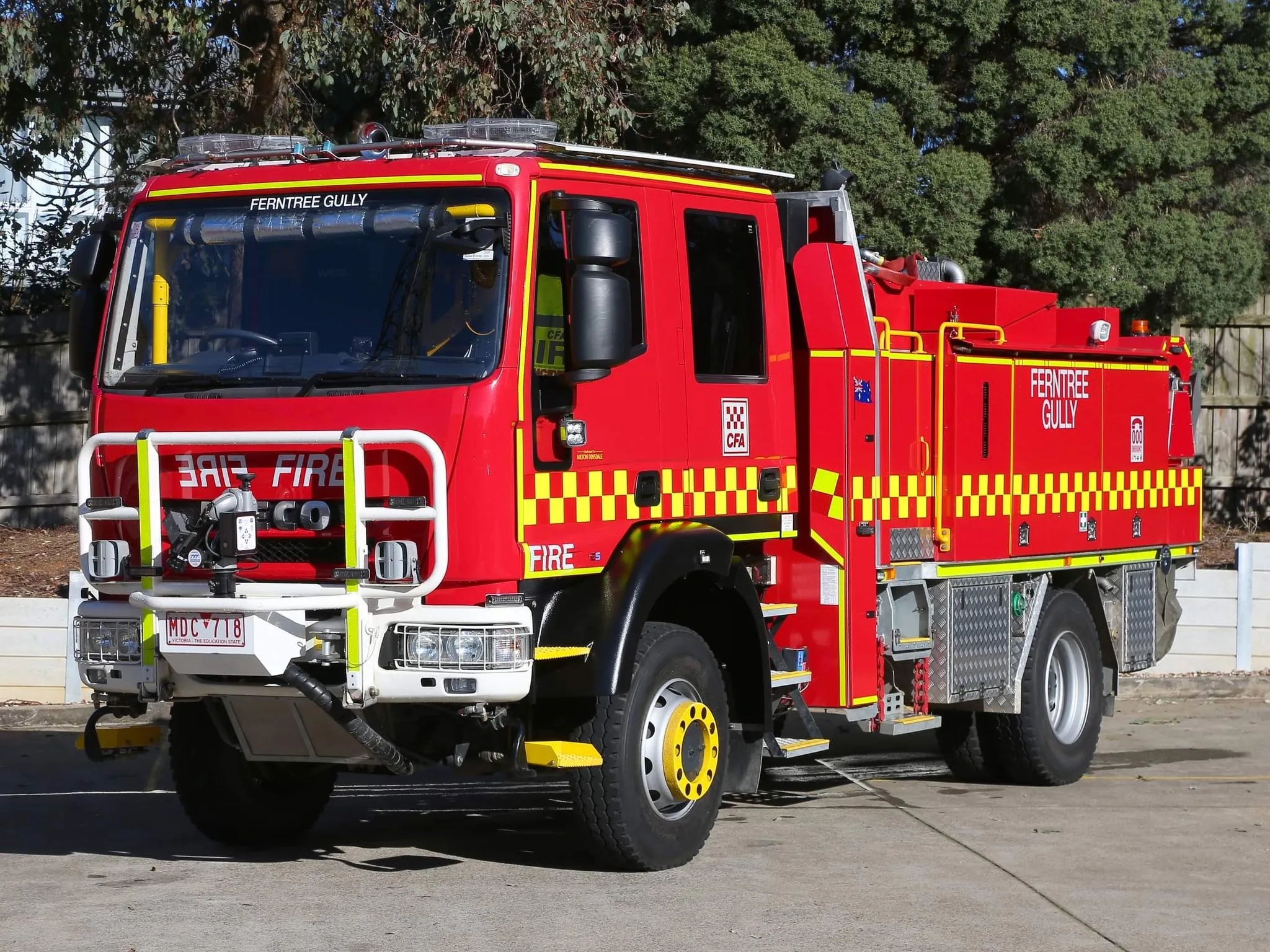 Ferntree Gully Tanker is our primary bush firefighting truck, hauling a large 4000L water tank. With a rear crew deck and an independant pump, firefighters can operate hoses from the truck's deck while moving. This truck is also equipped with a front remote-controlled monitor.
Ferntree Gully Slip On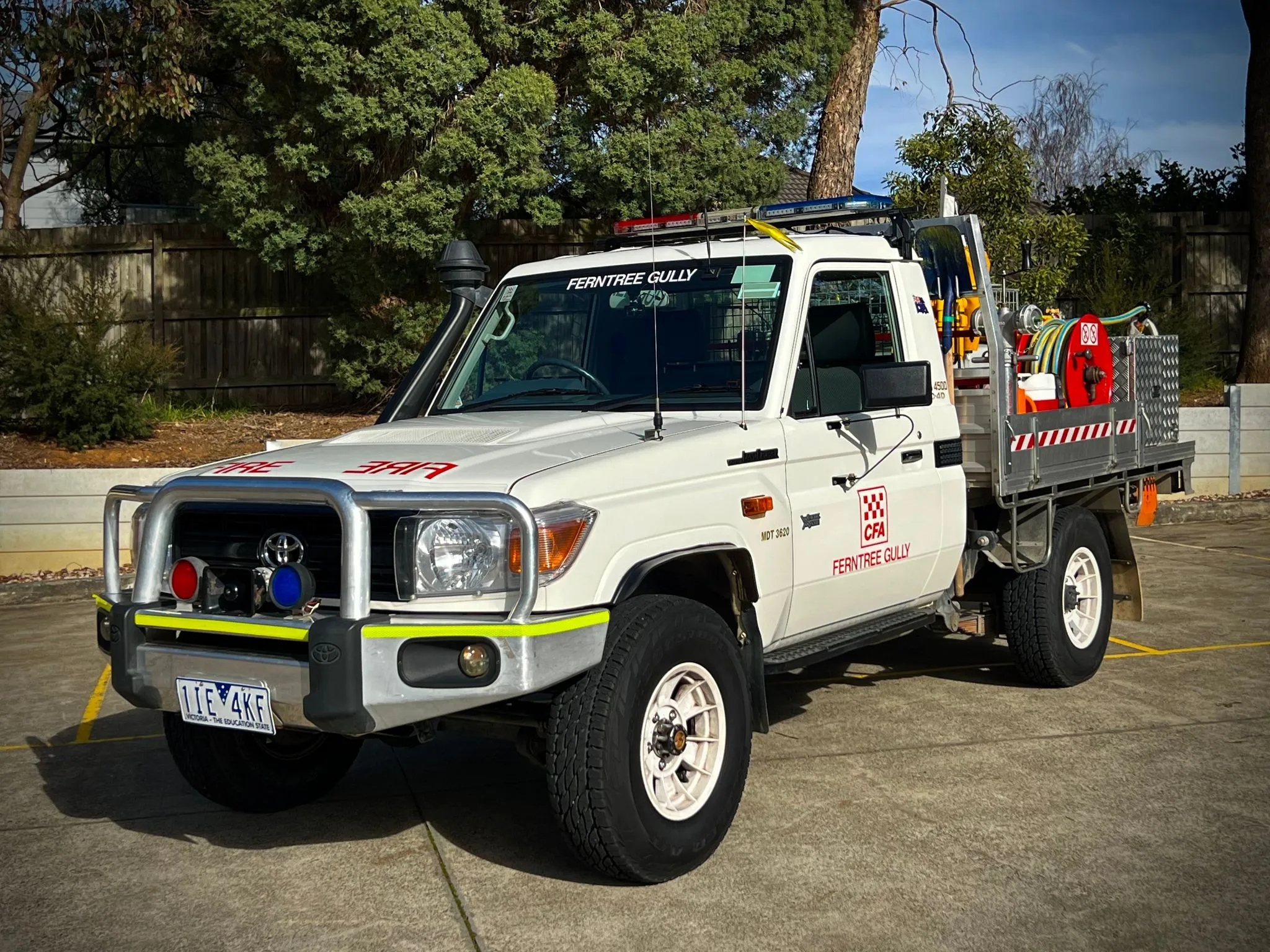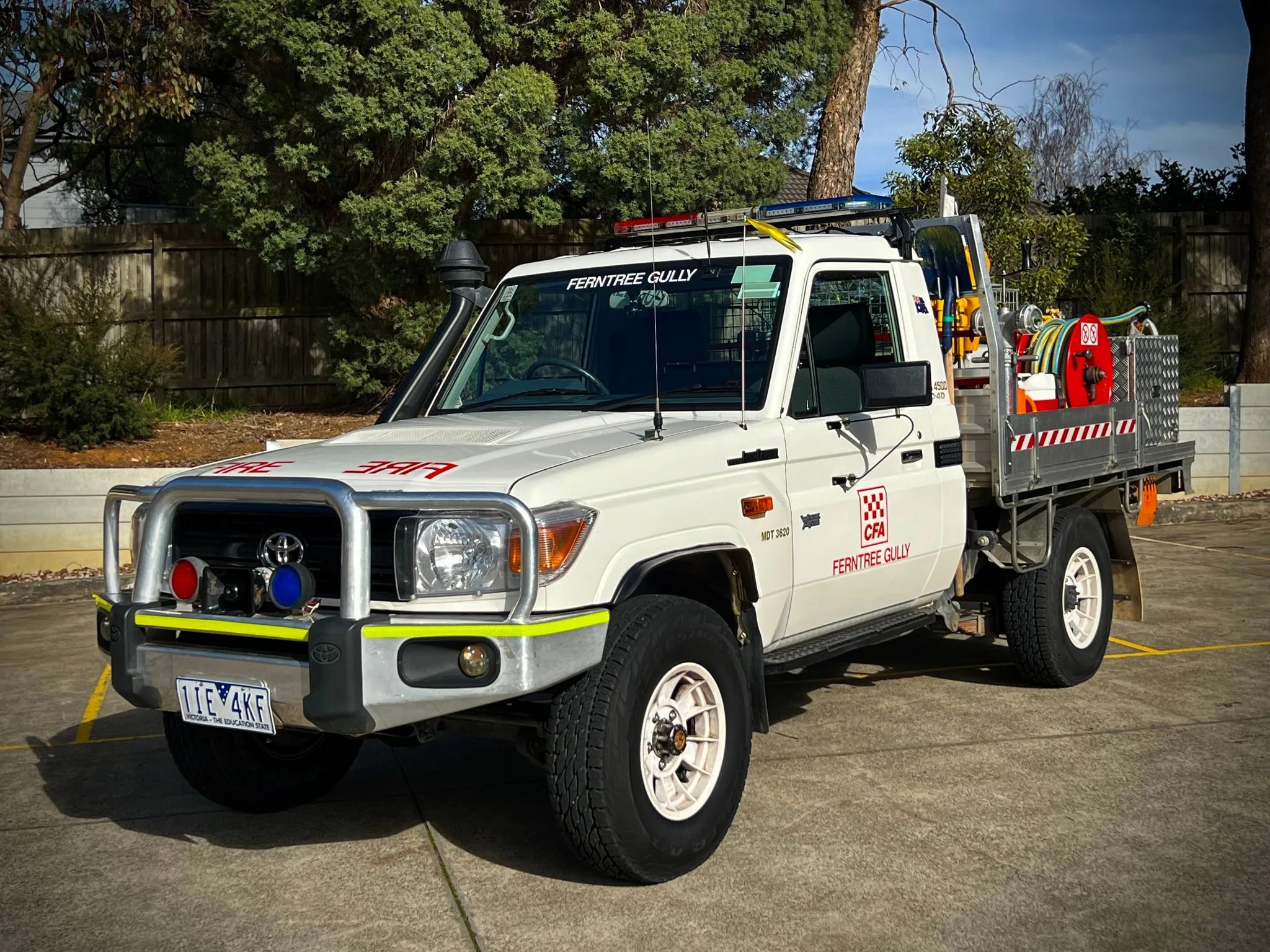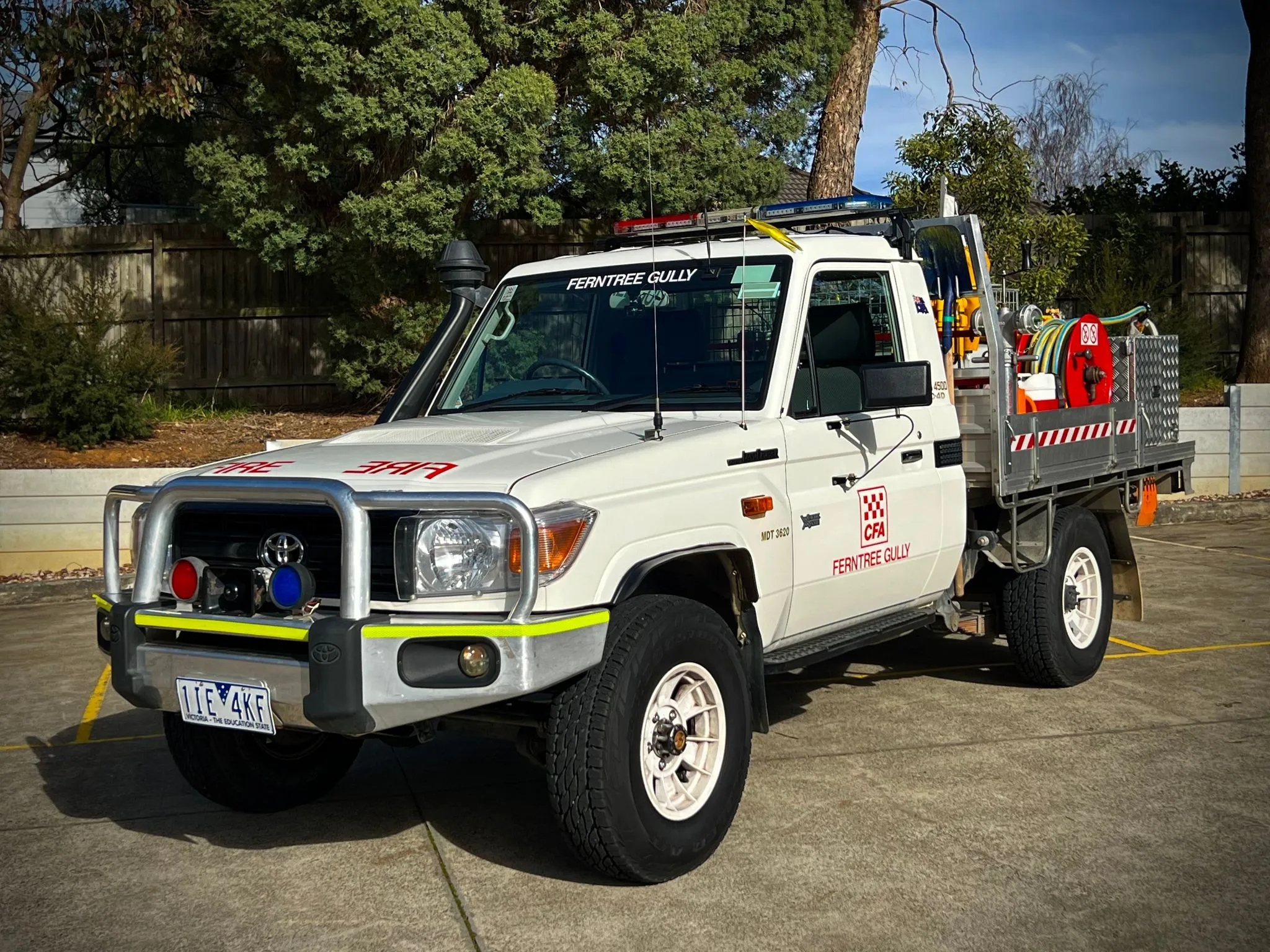 Ferntree Gully Slip On is a 4WD bush firefighting unit with a 400L water tank, pump and hose reel. This appliance is set to be replaced by a new brigade owned 'Light Tanker' in late 2023.
Ferntree Gully Big Fill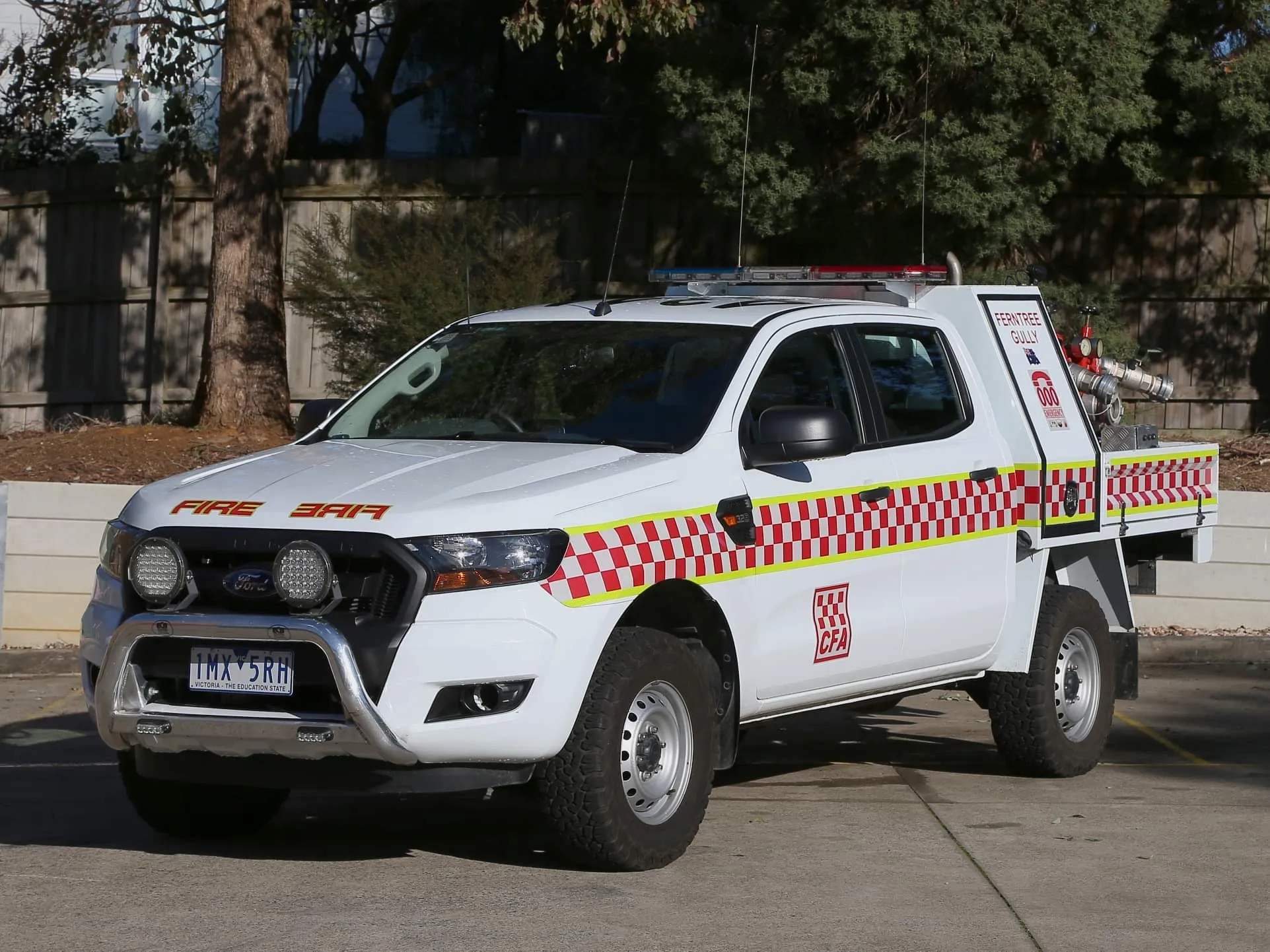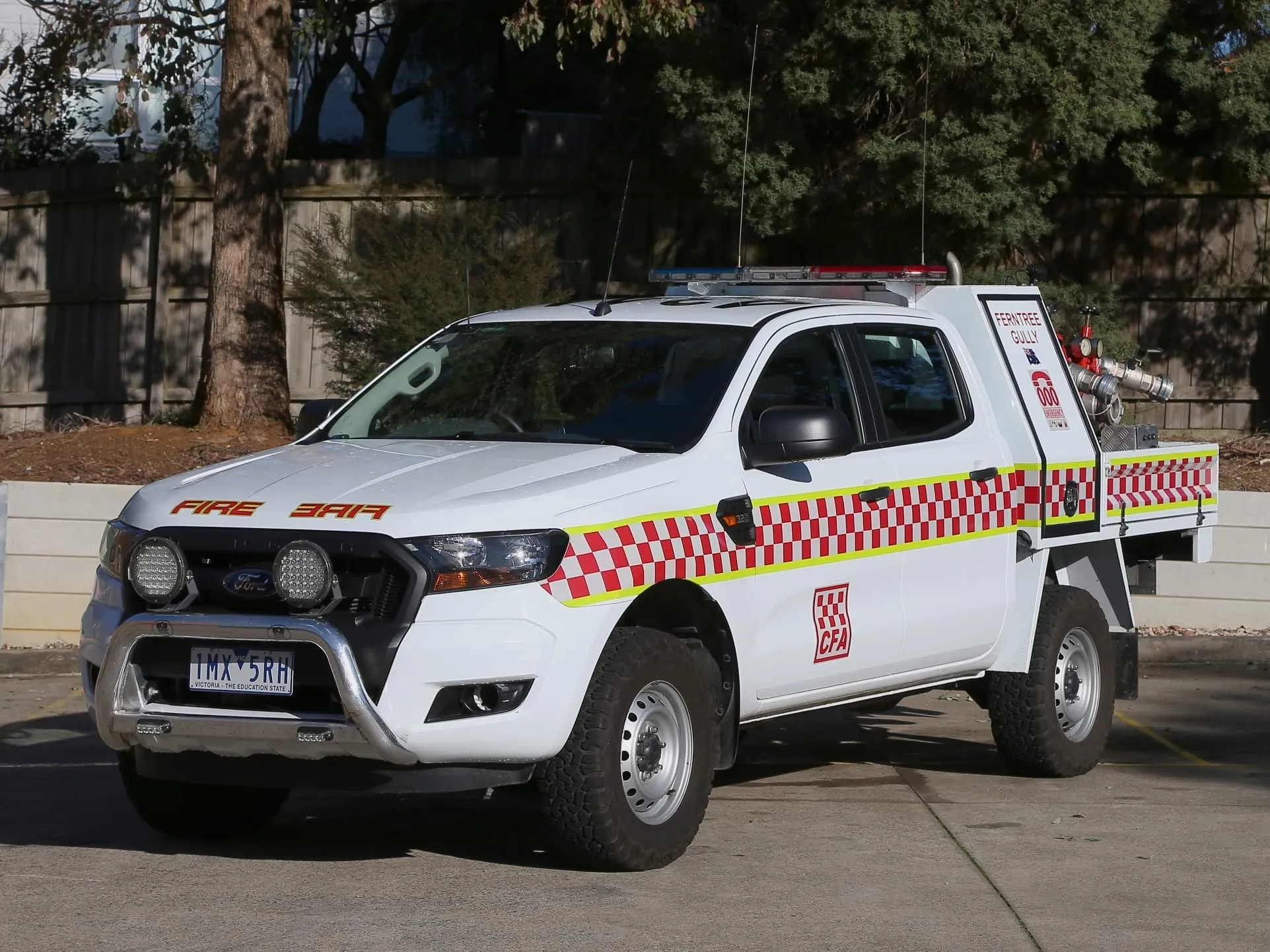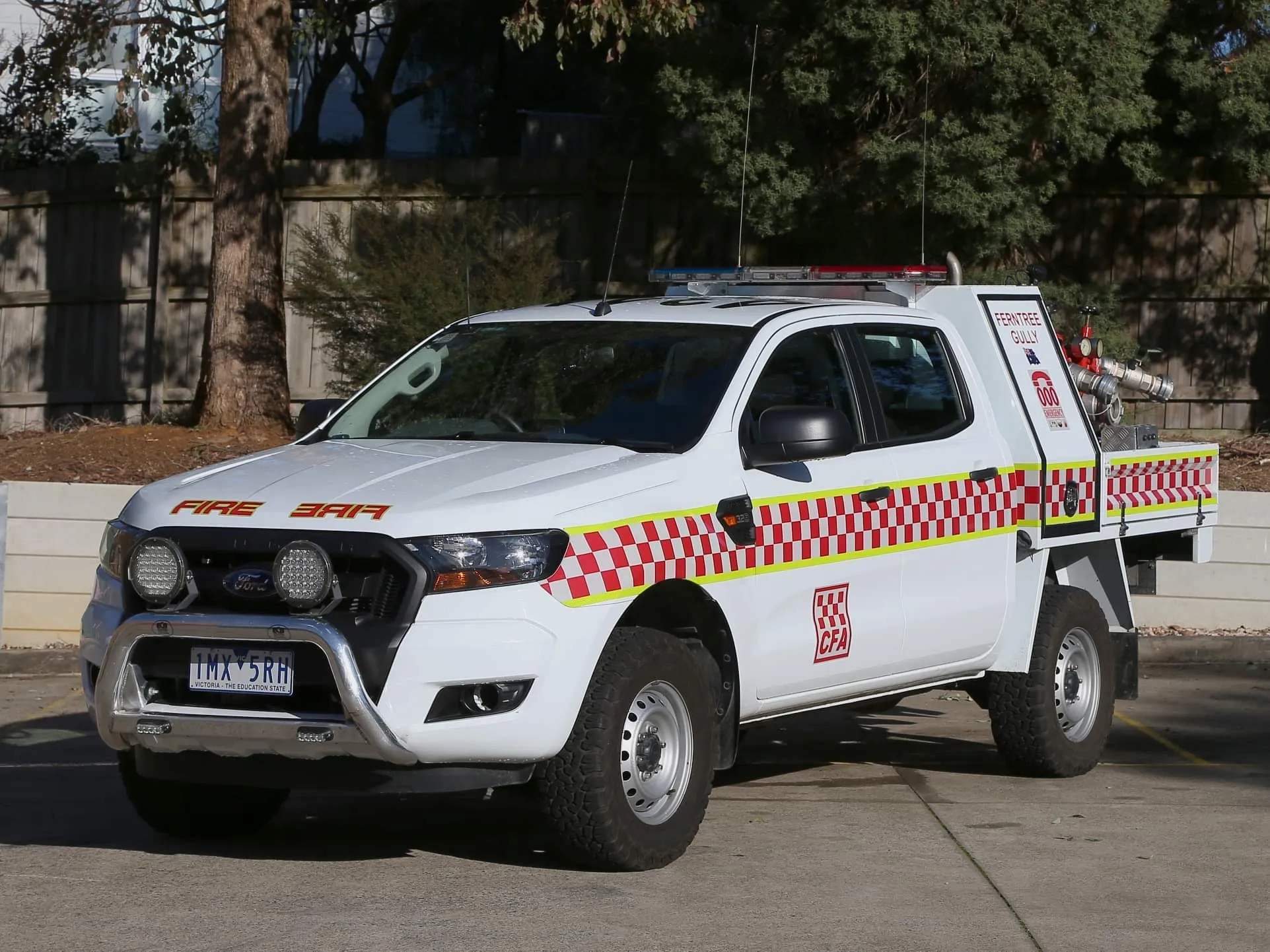 Ferntree Gully Big Fill is a specialised unit. Fitted with a rear pump, it can setup as a water supply and pump water into other trucks on the firegound. This vehicle also functions as a support unit for local callouts.
'The Old Girls'
Meet the previous generations of our trucks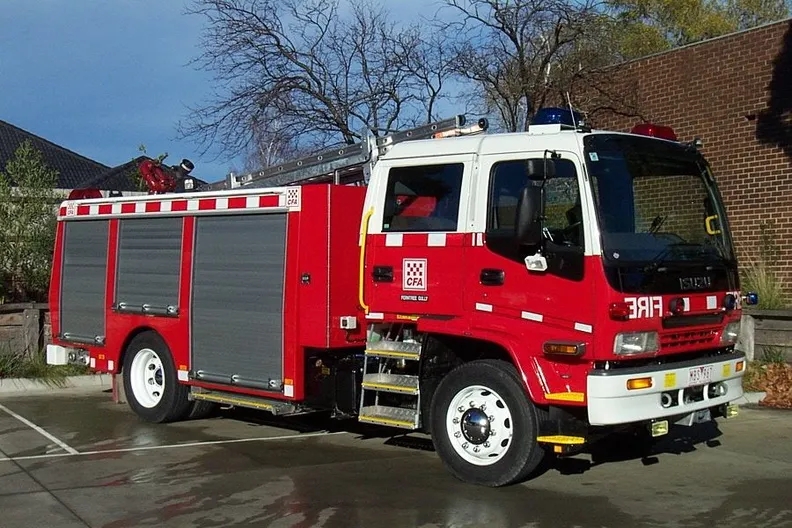 Isuzu Medium Pumper⠀⠀⠀2005 – 2018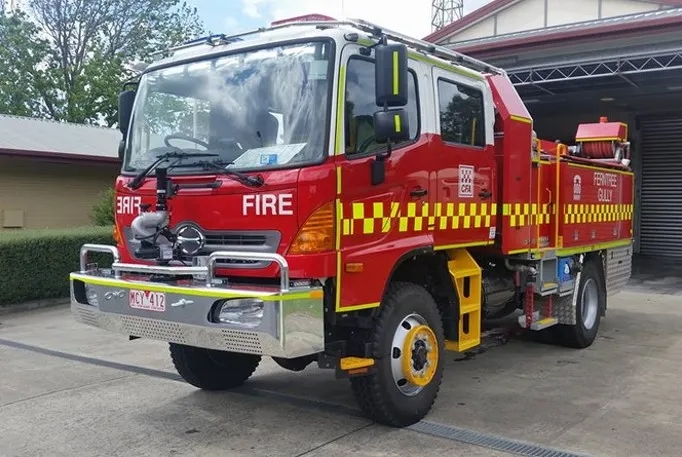 Hino 2.4C Medium Tanker⠀⠀⠀2015 – 2018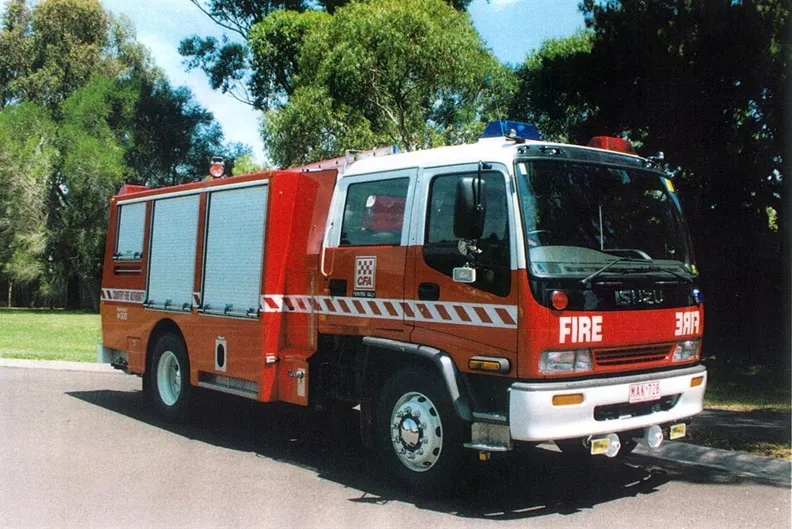 Isuzu Type 3 Pumper⠀⠀⠀1998 – 2005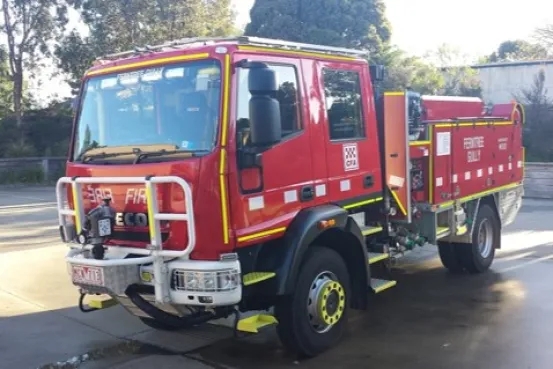 Iveco 4.4R Heavy Tanker⠀⠀⠀2014 – 2015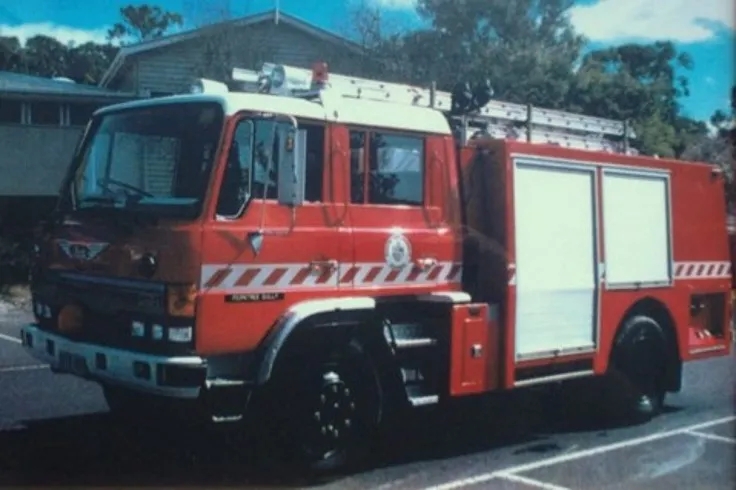 Hino Type 2 Pumper⠀⠀⠀1987 – 1998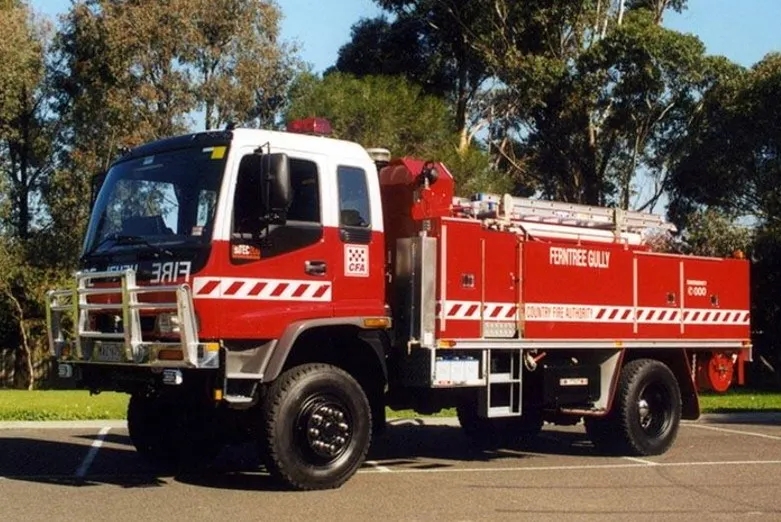 Isuzu 3.4D Tanker⠀⠀⠀2001 – 2014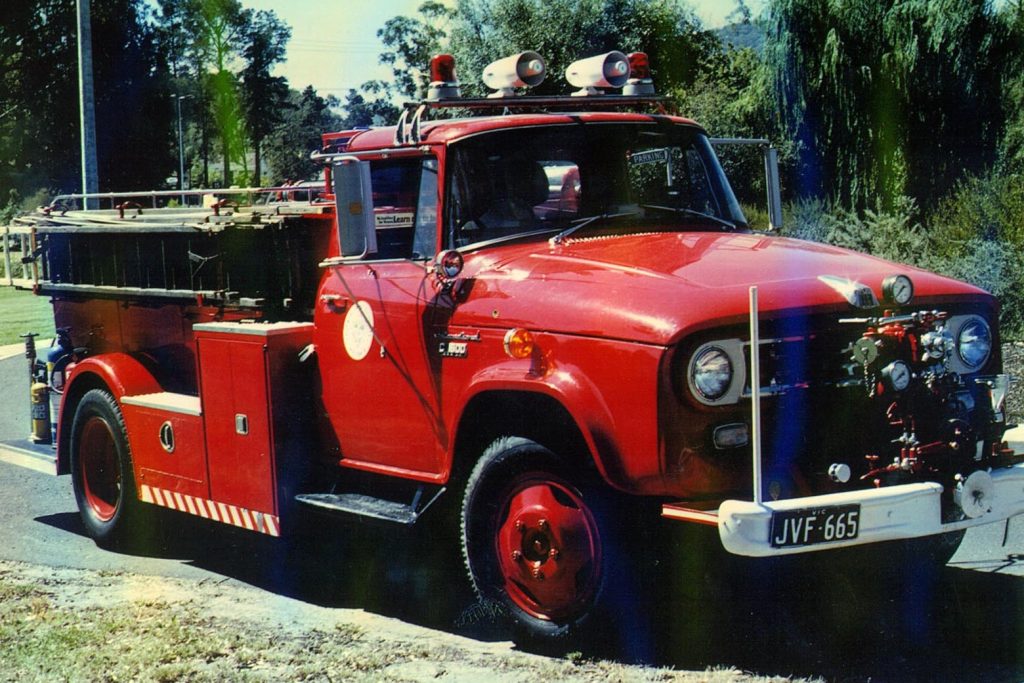 International 650 GPM Pumper⠀⠀⠀1972 – 1987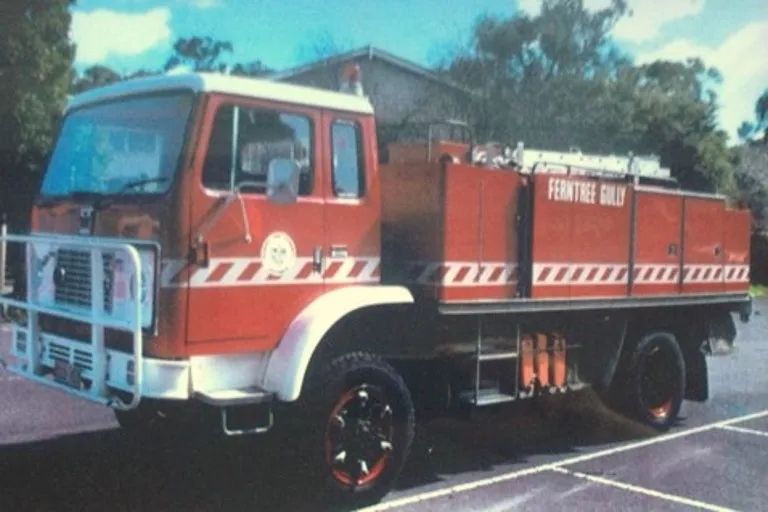 Acco 610A Tanker⠀⠀⠀1983 – 2001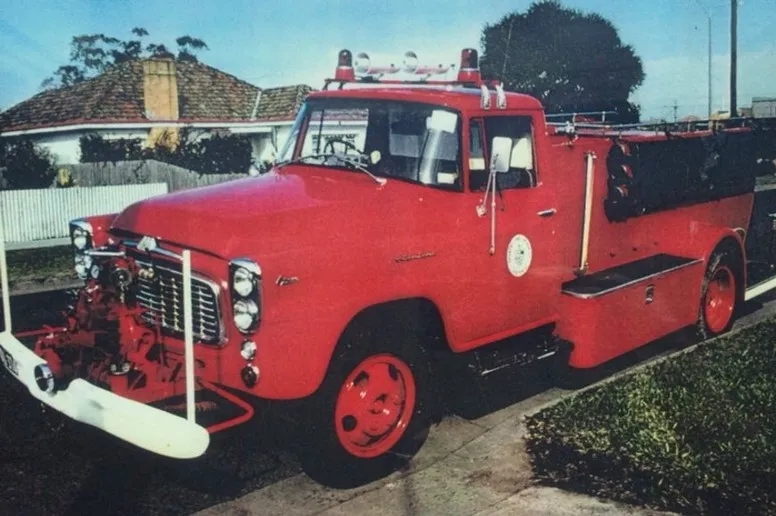 International 450 GPM Pumper⠀⠀⠀1969 – 1972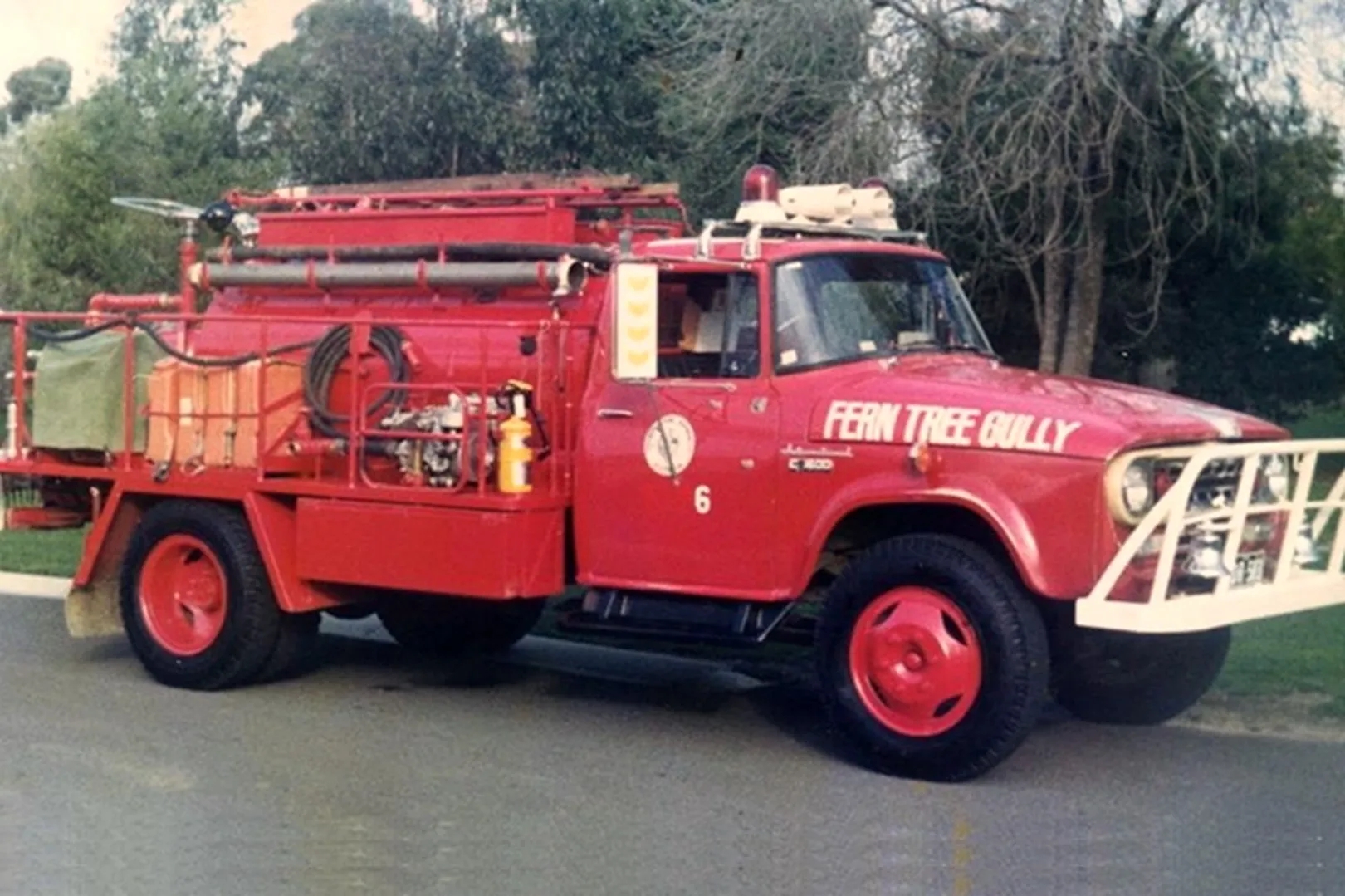 International C1650 Tanker⠀⠀⠀1968 – 1983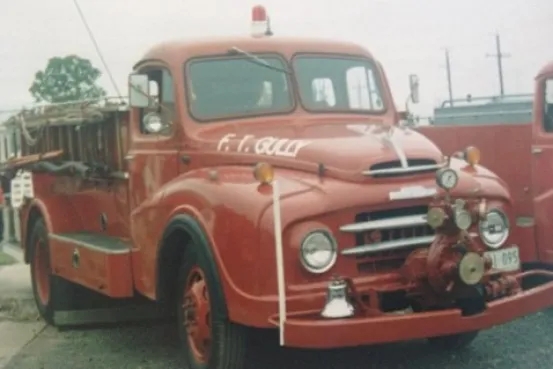 Series 3 Austin Front-Mount Pumper⠀⠀⠀1960 – 1969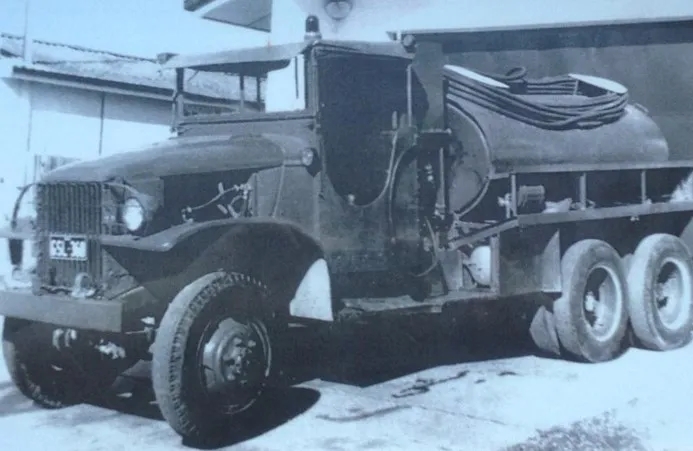 GMC 6X6 Tanker Modified⠀⠀⠀1957 – 1968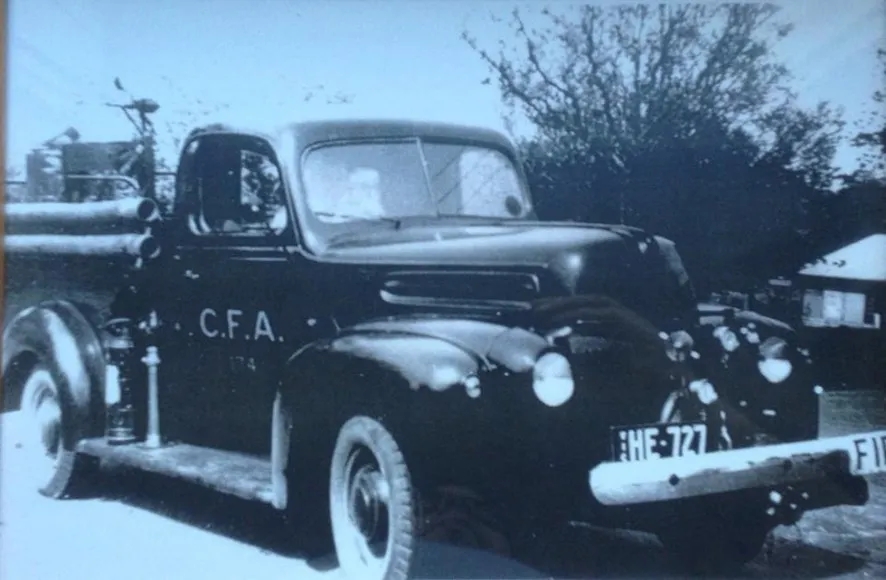 Ford Front-Mount Pumper⠀⠀⠀1946 – 1956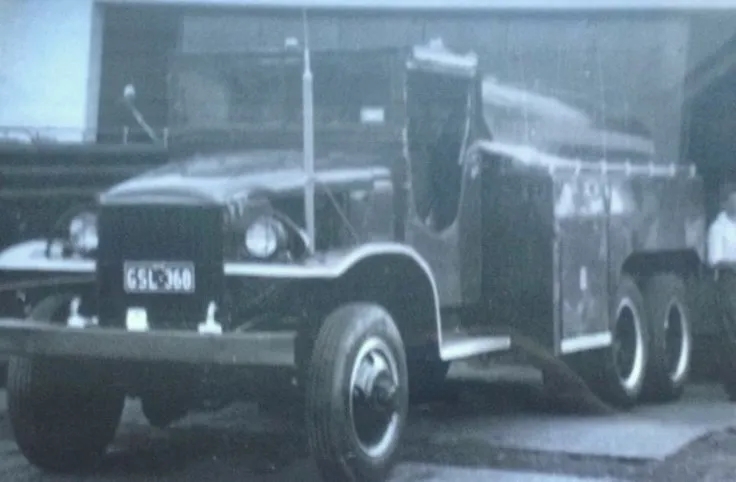 GMC 6X6 Tanker Original⠀⠀⠀1957 – 1968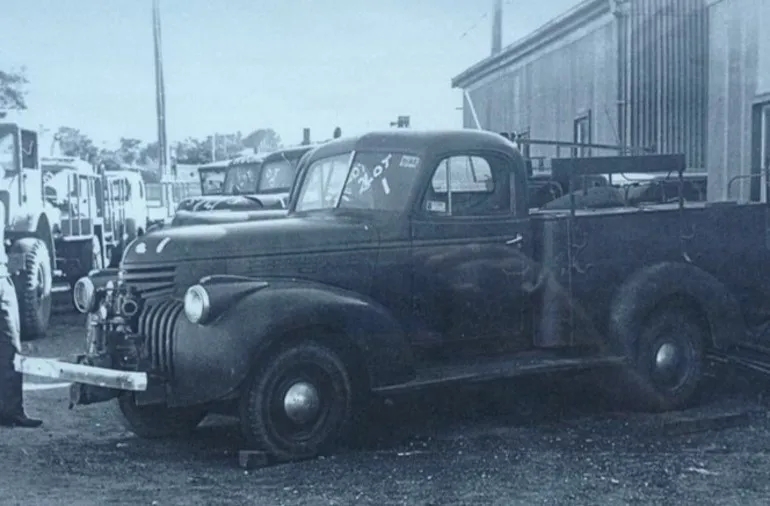 Chevrolet Front-Mount Pumper⠀⠀⠀1942 – 1946
Photos with thanks from Tom Stewart from ozemergencyservices.com.au